Packing up for a holiday can be a stressful experience, especially if you are in a hurry, you will probably forget something before going for your vacation and of course realizing things that you forgot can be upsetting, even worse, could be a disaster if you forget something really important.
It is best to check everything that you are going to take with you before you left but it's time consuming and still a stressful thing, and the best is doing it before with a checklist! Don't worry, we got you covered with an essential things list to get before going to your vacation!
Check #1: Travel Documents
As you know, forgetting your travel documents can be disastrous. Especially when you are visiting a foreign country, you must double check your travel documents before leaving the house.
Check #2: Chargers
Travelling without a charger is a terrible thing indeed. You are going to a foreign place and you have to be reachable and reach anyone you want at anytime for your safety and comfort. Also, you might want to share your holiday on Instagram!
Chargers are a must! So it takes the number two priority on essentials checklist.
Check #3: Valuables and Money
You don't want to go somewhere strange without money or your credit card, so you must check it before leaving the house. If you are travelling alone, it is better to divide your money in different pockets for your own safety, if you drop or someone stole your cash from your one pocket, you will still have enough to cover you. If you are travelling with someone, you are lucky, give some of your valuables to him or her to keep during your vacation to be sure you are double safe.
It is also advisable to keep valuables and money in a zipped pocket to prevent pickpockets. Be extra careful in crowded places and popular tourist destinations.
Check #4: Plug Adaptors
Don't forget that the electric outlets can be different in the country that you are travelling to. Always check the electric outlets before travelling there and buy necessary adaptors before you leave your country.
If you are a frequent traveller, you can buy a plug adaptor with multiple electrical outlets and bring it everywhere with you so you can save time.
Check #5: Headphones
Good music and travel is inseparable couple, so you must bring your headphones with you. Download a podcast or a good album before leaving the home so you can listen to it on your way and enjoy the ride.
If you are using bluetooth headphones, don't forget to charge your devices before leaving. It can be very sad when your battery dies during the best part of a song or exciting moments of a podcast.
Check #6: Sunglasses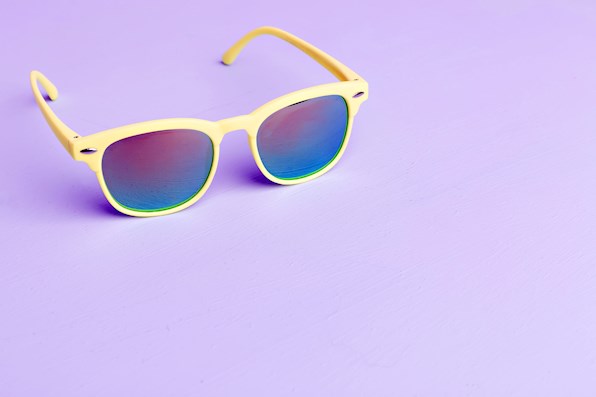 During the summer, sunglasses are your best friend. Maybe it is not crucial or essential for some people but if you want to protect your eyes with a stylish accessory, don't forget to bring your sunglasses with you and always double check it before you left the house.
Check #7: A Good Book or Kindle
Sometimes long rides or flights can be really boring. If you don't want to look around with bored and empty eyes during your flight, don't forget to bring a kindle or a good book. If you are using Kindle, of course don't forget to charge it before travelling.
It is best to buy a book about the place that you are going to visit so you can get information in advance. You can also learn the history of the place that you are visiting on your ride, so your vacation can be more exciting.
Check #8: Wet Wipes
Wet wipes are a basic item but it can be a life saver in certain situations. If you spill something on you, you will definitely thank wet wipes. Buy one or two packages and toss it in your bag. In some point of your vacation, you will need these small life savers.
Check #9: Your Own Sleep Kit
If you are travelling to long distances, bring a sleeping kit with you. You will thank yourself later with your decision. Even if you are person who can sleep in any situation, you might need an earplug when a baby cries non stop during your long flight.
Put ear plugs, eye mask and a travel pillow in your sleep kit and put it in your hand luggage so you can use it in case of "baby" emergency.
Check #10: Deodorant and Perfume
Travelling can be stressful and you can sweat at some point. It is better to be careful than be sorry, so toss a deodorant and perfume in your bag. Of course keep it under 100 ml if you are traveling on a plane so you can pass the security controls.
You can use small travel size atomizers or buy a travel kit for your ride, keep the big bottles in your luggage and put small ones in hold luggage.
Check #11: Sun Cream
Sun cream is an essential thing if you are travelling in summer. You will spend your entire day with sunbathing and you must protect your body from harmful sunlight. Of course it is possible to buy sun cream from where you are going but to be safe, buy it in advance and put it in your luggage.
Check #12: Umbrella
It is not necessary if you are travelling in summer but otherwise, an umbrella can be a lifesaver just like wet pipes. You can never predict when or where a heavy rain hits you. Put an umbrella in your luggage and follow weather updates on your smartphone. You will always be good, even under the heavy rain if you have one of these bad boys!
Check #13: Mini Sewing Kit
Accidents can happen, you can rip your pants or lose a button. Mini sewing kit is a big helper when it comes to the cases of emergency. It is light and it doesn't take so much space so you can even put it in your pocket.
To be safe, buy a mini sewing kit before and keep it always with you during your holiday.