Kas is a wonderful place to discover Mediterranean Sea and the golden coats of Turkey. This tiny fishing village is located at the far west of the city of Antalya. If you are looking for a place that is a world wonder, Kas is one of the best places that you'll ever see.
Kas has rich and deep historical roots. It represents both Mediterranean and Aegean cultures together. With the help of its location, this city has always been a point of interest for tourists all around the world.
The city is located on the coasts of The Mediterranean, a sea of clean blue waters and wonderful nature, but with the help of its location closer to the Aegean Sea, people of the region are affected by both cultures.
How to Go to Kas - Antalya?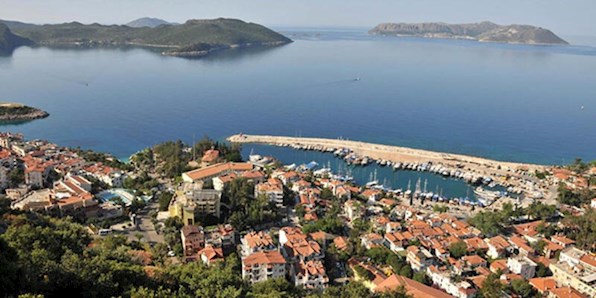 Kas is located in the west of Antalya, it is 168 kilometers away from Antalya city center and easily accessible by public transport.
If you are planning to visit Kas, you can start your journey from Antalya Airport which is the closest airport to Kas. After the landing, you can go to Kas with public transport or rent a car. As a public transport alternative, you can use the HAVAS shuttles from the airport.
Both Antalya and Kas are well developed tourist destinations and especially designed for tourists, as a result, you will see different alternatives for the transportation.
When to go Kas? What is the Best Season for Holiday?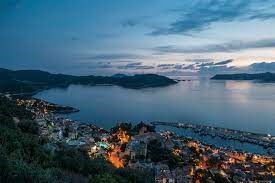 Kas is located on southwestern Turkey and has a Mediterranean climate. It is best to expect hot, dry summers and warm, rainy winters.
Every season of Kas is good for vacation but if you are looking for the best Kas experience, you can go there Spring or Autumn. During these seasons temperatures are mediocre, so you will have plenty of time to discover the rich cultural and the heritage sites of Antalya.
If you are looking for an ultimate summer holiday full of sea and enjoy the private swimming pool of your villa, the best season is of course Summer. But, you will always have the option to choose a villa with a heated swimming pool, so you can enjoy the Kas anytime you want.
Most of the days of the year are sunny in Kas, so even during autumn, you can easily lay under the sun and enjoy the great nature of Turkey. Kas and the best villas of the region welcomes its visitors every single day of the year.
Villa Holiday in Kas: What to Expect?

When you are visiting a new country, especially a place that hides wonders and great natural landscapes worth discovering, renting a holiday villa is the best way for it. When you spend your days in a rental villa, you will always have the freedom of choice and do anything as you wish.
Kas is an amazing place for villa rental holiday. During your visit, you will always have the opportunity to discover anywhere you want. The historical wonders of Turkey will be waiting for you anytime you want.
Freedom is not the only thing that you will get during Kas vacation. You will spend your days in the best villas of the region and welcomed by the most hospitable landlords.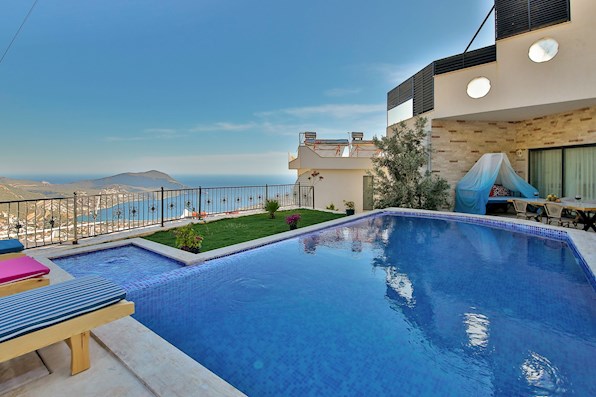 Holiday villa rental means freedom of choice, even the location and other features like jacuzzi or your own steam room in home. If you prefer to stay in a place of tranquility and calmness, just choose to stay in a place with great nature sight and listen to songs of the birds. If you want to join nonstop nightlife of Antalya, you can stay in a holiday villa closer to the city and enjoy your vacation as you want. Everything is possible when it comes to holiday villa rental.
Every single Kas holiday villas has a private swimming pool just for you to enjoy. The pool is only for you and your loved ones with you. If you want extra privacy, you can choose to stay in a villa with a sheltered pool that is hidden from outside and any unwanted eyes. A great solidarity and calmness are waiting for you in Kas villas.
Different Villas for Your Taste
With the complete freedom of choice, you can choose to stay in a different iconic Kas villa as you want. Rich villas selection of Hellovillam is ready to help you. During your vacation, you will always feel like you are at home and enjoy the luxury of staying in a villa.
Different guest capacities, features and more is up to you. It is possible to stay in a villa with a romantic and calming atmosphere for your honeymoon and explore the Kas as you wish or you may choose to stay in a place which is suitable for larger groups.
Kas is a unique place, especially if you are looking to explore more. Everything in this city including culture, history and great nature will mesmerize your mind. You will feel like you are experiencing the best days of your life and this experience definitely change the way you look to an holiday.
Villa rental holiday is a great opportunity to rest and enjoy the moment or explore the wonders of Mediterranean coasts of Turkey. If you are looking for the best way to explore Turkey, Hellovillam will help you with its rich selection of great villas all around Turkey's point of interest.
During your Kas holiday, you will meet with the most hospitable landlords and greet by them. Your own holiday assistant will be on the line for any inquiries and questions. You will feel like you are at your own home and privileged with the Hellovillam's customer satisfaction first policy.
Holiday is a special moment to enjoy without any stress or unnecessary thoughts. At Hellovillam, we know this and we are giving you the best holiday villas of Kas with the best prices, anytime you want. It doesn't matter winter or summer; you will always have the time to discover Turkey's isolated, virgin coasts and great nature of Kas. Get ready to explore the Kas with Hellovillam!