Villa holiday is a different experience in every aspect. Despite the crowded places and rushing around the hotels, this type of holiday gives you the peace that you are looking for. Especially, during the pandemic, villa holiday shines as the safest way to spend your vacation days.
If you are thinking about experiencing the history, culture and most importantly, beautiful Mediterranean coasts and turquoise waters of Turkey, here are tips for villa holiday in Turkey!
1- Think About What You Are Looking For
Villa holiday gives an amazing freedom of choice to everyone. During your holiday, you will always have the freedom to choose whatever you want to do. You can spend your entire day in your private swimming pool or even you can discover the cultural sites of the area.
Before going to Turkey for a villa holiday, you must be sure what you are looking for when it comes to determining what you desire. Choose your villa according to your needs and what you are looking for in a holiday.
2- Location is the Key for Perfect Holiday
Hellovillam's great selection of villas has unique locations to explore around Turkey. If you are looking for an unforgettable holiday, you need to choose correctly where you want to spend your special days.
If you are looking for a calm villa holiday, you may want to rent a place that is in nature, or for the opposite, you may choose a place to stay which is close to crowded and non-stop city life. When it comes to a villa holiday in Turkey, everything is up to you!
3- Do not Forget to Visit Historical Places
Turkey is not only offer beautiful nature and beaches but also a very deep history to discover with many hidden treasures. Wherever you stay, you can always find a historical reserve around you. The rich and deep roots of the Mediterranean will always be with you.
Do not forget to discover area that you are spending your days. Visiting cultural and historical points of interest will make your holiday more interesting and unforgettable.
4- Plan Your Day Ahead
Villa holiday means a lot of time and freedom to experience new places, discover hidden treasures and getting lost in the nature and tranquillity. If you are new to this kind of beautiful holiday, you may find yourself exhausted with the things to do. So, it is better to plan your day ahead.
Try to note the places that you want to visit and create a calendar for your vacation. Also, don't forget to check requirements, rules and other precautions about Covid-19, so you don't lose any of your precious time during your visits.
5- Enjoy the Moment That You Are Experiencing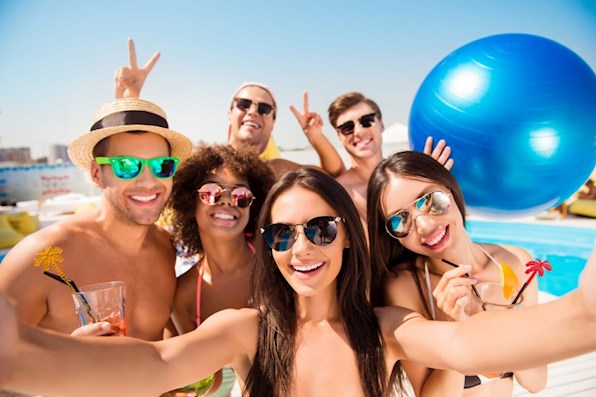 Whatever happens or wherever you want to visit around, don't forget that you are in holiday! Do not rush for anything and enjoy off-time for yourself to cool off.
Villa holiday gives the utmost tranquillity and peace. Discovering the Turkish beauties and lying down at your villa's comfort after a long and exhausting day will be a moment to remember.
Get ready to discover Turkey's best villas with the most affordable prices at Hellovillam!