The history, culture and perfect nature, everything you are looking for is in Antalya and this makes this amazing city a point of interest for many people all around the world.
Antalya, which is Turkey's capital of tourism, is a unique place that offers different experience for everyone who visits its. With its cultural heritage and great beaches along with the magnificent waterfalls around the city center, you will always have the opportunity to discover this city.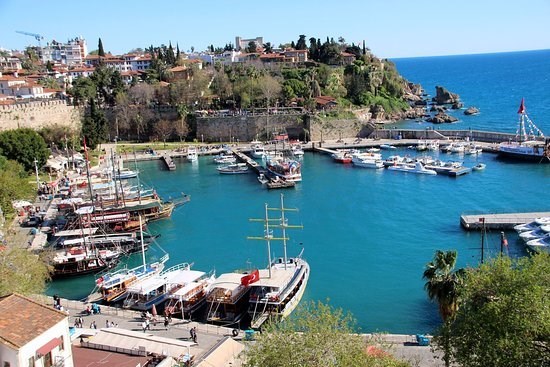 When you visit Antalya, the best way to discover this city is of course staying in a villa. A holiday villa rental vacation will give you the opportunity to create your own calendar and do your own program to discover anywhere you want. With the privilege of Hellovillam's customer satisfaction first policy, you will always feel like you are in your own home and enjoy exploring everywhere around Antalya.
If you are wondering where to visit during your trip to Antalya, we got you covered! Get ready to discover Turkey's most popular tourist destination, pearl of Mediterranean, Antalya!
Walk in Old Town
Old Town is iconic place of Antalya which is a great place to discover. You can feel like you are walking in history while spending time in its narrow streets and great sights. With its local name, "Kale İçi" is the historical center of the city. During your visit, you can observe the old architecture of Antalya and grab a drink by the pubs and cafes with magnificent Mediterranean sight.
The Old Town has a spectacular sight during the sun dawning. If you are planning to visit this place, you must visit it while the sun is slowly descending into the sea. Of course, you must bring your camera with you to take pictures of this fascinating sight.
The Old Town includes magnificent historical artifacts like Tekeli Mehmet Pasa Mosque, Kesik Minare and famous Hadrian Gate, which is an ancient wonder from Roman ages. While you are walking in The Old Town, you will have the opportunity to see these all at once.
To get Kaleiçi, you can use the busses around the city. The Old Town is located in the city center and it is pretty easy to reach. You can also rent a bike to explore The Old Town.
Visit Antalya Museum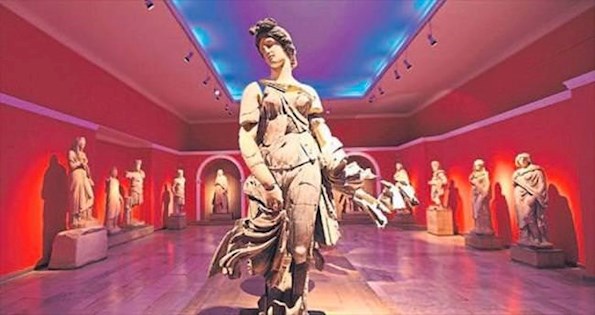 Antalya museum has rich historical artifacts to explore. The museum's collection is worth to discover. Antalya Museum contains artifacts and exhibits from excavation sites across the Turkey's Mediterranean coasts. Especially if you are interested in Turkish and Mediterranean history, you will be fascinated by this excellent museum.
Antalya Museum is easily accessible from the Old Town by using the nostalgic tram. You can just take the tram from the gates of the Old Town and reach the museum in 15 minutes. You can also walk to the museum if you want to see the city life of Antalya. Also, city bus routes are available to the museum and areas around.
Explore Ruins of Ancient Aspendos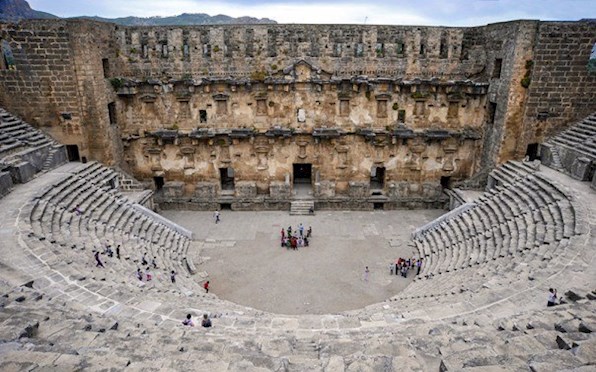 Antalya's rich historical artifacts are not limited by the Ottomans and Lycians. There are many historical sites from Romans oo. Aspendos is an ancient Roman theatre which is one of the most popular points of interests in Antalya region.
Aspendos is located about 47 kilometers away from the city center. You can go there with a bus that you can take from the main coach station in Antalya or join daily tours to go there. Tours usually takes a day and visits similar historical sites around the Aspendos.
Aspendos amphitheatre is completely restored during the recent years and it is actively used for events like concerts and special theatre events. If you are looking for deeper Aspendos experience, you must buy tickets for special events. Check out the Antalya holiday villas for magnicifent holiday!
Swim in the Turquoise Waters of Konyaalti Beach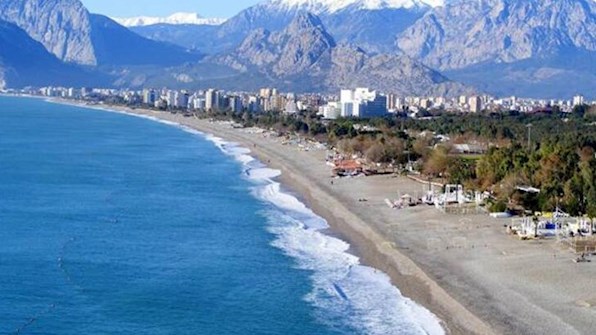 Konyaalti Beach is one of the cleanest beaches of Turkey and it has long, golden coast. It is located in the city center of Antalya so it is easily accessible for visitors.
If you want to spend a day in the sea, you can go there and enjoy the great sun and water of Turkey. It is a public beach and free to enter, but you need to pay a small amount to rent sunbed and umbrella if you are looking for more comfortable beach experience.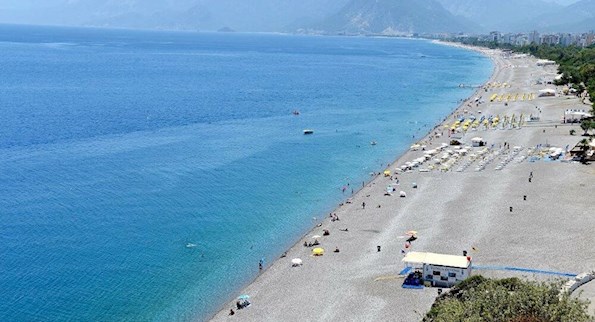 As an alternative to Konyaalti Beach, you can go to the South of Antalya city center and visit Lara Beach too. It has the same golden, soft white sand and amazing calm water. Just like the Konyaalti Beach, it is possible to rent sunbed and umbrella in there too.
Both beaches are usually crowded but both are large and have enough space at the most of the time. But, if you are planning to rent a sunbed or umbrella from beach clubs around the coasts during the summer season, it is best to call and reserve your place in advance.
Visit Koprulu Canyon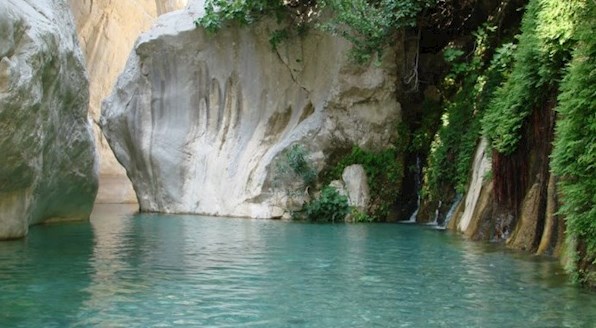 Koprulu Kanyon is a real wonder of nature. You can go there by taking a bus from the main coach station in Antalya or from the Side, which is about one hour away from the Antalya city center.
Koprulu Canyon is a natural park and a great rafting destination. It has different levels of rafting parkours for every level, from beginner to professional. If you are interested in extreme water sports, Koprulu Canyon is a place that you must visit. Keep in mind, it is not possible to join these activities in winter because of the weather conditions, the best season is summer.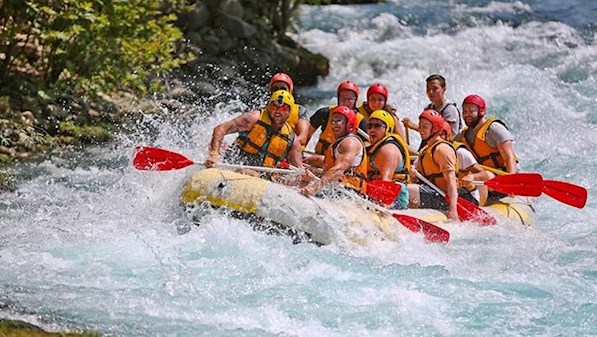 Rafting is not the only thing that you can do there. You can also explore nature by joining trekking and hiking tours. As you can join these tours from the Antalya city center, you can also join these tours from Koprulu Canyon. During these tours, you can also visit the ancient Lycian catacombs and other historical wonders that are hidden in the forest.
It is also possible to join ATV and safari tours from Koprulu Canyon if you are not interested with the extreme watersports.