A vacation is the time that you will pamper yourself with the luxury and great moments. During the stay you will always want to experience the best moments of your life without thinking about anything stressful. You may also want to escape from the crowds and stay with yourself alone or only with your loved ones around.
Classic holiday conception will not meet these demands. If you choose to stay in a hotel, you will always need to adapt yourself to someone else's calendar and you will always be with the crowds. But, everything changes when it comes to the holiday villa rentals! Get ready to experience the best moment of your life with the luxury holiday villas of Turkey.
Luxury Among the Nature Awaits You
Thing about staying in a place with different luxury features that you are always dreaming about and flawless, tranquil atmosphere. Holiday villas with private swimming pool is ready to give you this opportunity.
Between hundreds of different luxury holiday villa rentals of Hellovillam, you will find the best villa that will mesmerize you with different features. Luxury is a must when it comes to pamper ourselves in a vacation, so you will see many different dreamy features for your villa.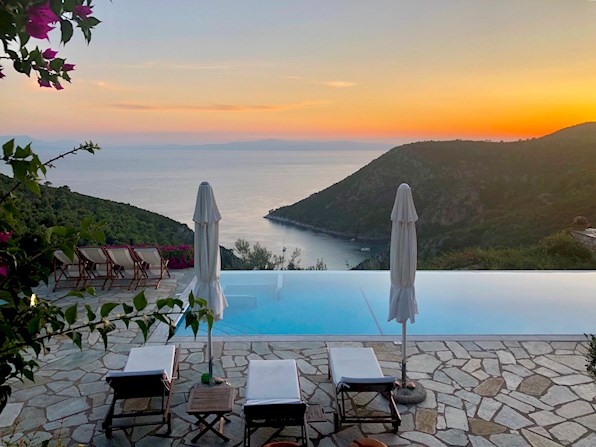 You may choose to stay in a place with your own steam room, sauna and jacuzzi. You can relax yourself anytime you want day or night, alone or only with your loved ones that are travelling with you. You will always have the freedom of use, anytime you desire.
Also, you will always have a private swimming pool that you can swim whenever you want, including nightlife. You can experience swimming under the moon or starlights during your vacation.
Relax in the Tranquility of Nature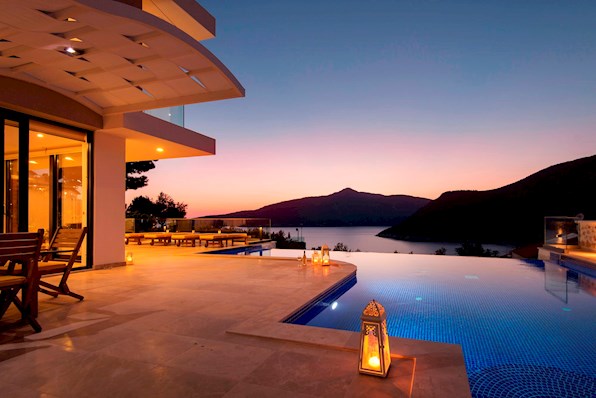 Your holiday will not be limited with luxury features and also have the great tranquil atmosphere to enjoy. If you choose to stay in a villa that is located in nature, you can feel the oxygen whenever you breathe in. You will get rid of any disturbance in your mind and experience the complete relaxation during your vacation.
The location of the villa is up to you. You may want to choose to stay in a villa in the middle of a forest or a place that close to the city life but also close to nature. Freedom is everywhere when it comes to stay in a holiday villa rental in Turkey.
Luxury details will be everywhere in your villa during your stay. You will love the feeling of staying in a place that is equipped with the most comfortable and high quality items. You will be free to use different features like a jacuzzi or steam room.
Anything You Want is Possible
In a luxury holiday villa with private swimming pool in Turkey, you will always be free to choose different features as you wish. You can stay in a place with private home theater or private Turkish Bath for utmost relaxation.
Everything you desire, every single feature that you are dreaming about is possible! Not only with the features, you will love these holiday villas with the opportunity to use these features whenever you want. You may stay in a hotel with many different features like these, but in a hotel facility, you will always be limited by timetables and obey the rules of the hotel. But when it comes to your own private villa, you will choose whatever you want and do as you wish.
You can use your swimming pool, jacuzzi or any other luxury features whenever you want. You will always be free to do your own things in the way that you enjoy. This is the most beautiful experience of staying in a holiday villa!
Discover Turkey in Your Own Way!
Turkey has different things to discover. A rich culture and history awaits you everywhere in the country. You can visit different ancient wonders from Lycian Empire, Romans or much older. You can visit the catacombs of ancient civilizations, wonders and many different fascinating landmarks.
A great coast and beaches are waiting for you in Turkey. The best beaches of Mediterranean Sea is present in Turkey and most of these beaches are awarded with the blue flag which is a symbol of cleanliness and perfection.
You will always try the most exciting sports in Turkey including paragliding in Fethiye or water sports at almost everywhere in Turkey. You can enjoy the rush of adrenaline during your holiday and withdraw to your own private luxury villa after a very exciting day.
Holiday villa rental will give you the opportunity to discover this country in your own way, anytime you want. You will start the day as you wish, early or late and end it whenever you want. You will always have a private swimming pool, well equipped kitchen and lots of luxury features that you desire.
You Will Feel Privileged with Your Own Swimming Pool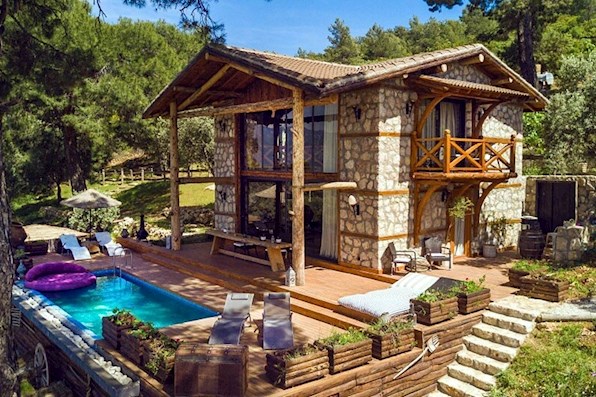 During your stay in a luxury villa rental with a private swimming pool, you will always feel privileged. Your own private swimming pool will always wait for you to use. You may jump right into the pool before washing your face in the morning or swim under the moonlight at night, without any time restriction.
Everything and every single feature of your villa will be always accessible whenever you desire. You will feel the privilege of luxury and private villa. You may enjoy the steam room and relax and right after it, you can watch a movie in your own private home theater which is also located in your villa. With the Hellovillam's rich selection of luxury holiday villas, anything you are dreaming about is possible for your vacation!
Turkey's hidden treasures, rich culture and cuisine, perfect beaches, nature and much more awaits you and the best way to discover all is staying in a holiday villa with luxury features that you are dreaming about. Get ready to unforgettable Turkey experience, an unforgettable stay in holiday villas in great conditions, best prices and ready to be pampered by utmost hospitality of Hellovillam!