Patara is a unique wonder of Turkey that includes amazing nature, great beaches and treasures from ancient civilizations. If you are looking for a place where you can experience every single thing that Turkey offers, Patara is a unique place for all.
Patara has always been a point of interest for different civilizations and nations. Especially for the Lycia and Greek civilizations, this city is a very important landmark for researchers. The rich history and famous landmarks make this place a very catchy place for tourists and visitors.
How to go Patara, Turkey?
Ancient Patara City is located at the village that has the same name with the ancient city. To reach ancient Patara and see the wonders of Lycian and Greek civilizations from Kalkan, you have to travel 18.5 kilometers to South with using D400 highway. After following to road for 20-30 minutes, you will reach the world famous ruins of Patara. And also the beach is two hours drive away from Dalaman Airport.
Patara is not only a historical place. There is also an astonishing beach that is called Patara Beach. Even if it's not located at the ancient city, you can reach there by following the same D400 coastal highway for 3.5 kilometers. The beach is located 17 kilometers west of Kalkan. Check out Patara holiday villas for a wonderful holiday in history and nature
The Magnificent Ancient History of Patara
Patara is a magical place which was a point of interest for centuries and it's always been home for different cultures. Not only with its great nature, there is an ancient history hidden among the forests and magnificence of nature.
The ancient part of Patara was a harbor city in the Lycian times. The name of the city comes from Patar in Hittite language and Pttara in Lycian language. The important harbor city was a point of interest for many ages.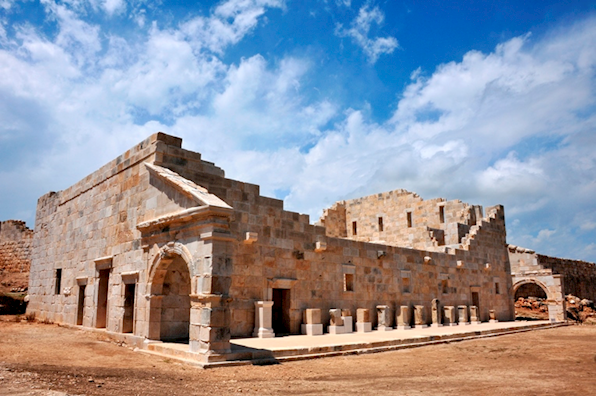 Ancient Patara is not only occupied by Lycian people. In 333. BC, the famous commander Alexander the Great captured the city. After these wars, Patara occupied by Antigonus, Demetrius, Ptolemy Philadelphus of Egypt and Romans. This rich and deep history makes this city very important for researchers and history enthusiasts.
Ancient Patara was one of the world's first parliamentary systems. Lycians were using their votes to choose rulers. This was happening in the council chamber in ancient Patara with its 1400 citizens. The ancient council chamber restored and open for visitors.
When it comes to closer days, during the wars between the Byzantines and Turks, Patara mostly declined and abandoned. In the early 17th century, Patara port covered by sands and the city lost its significant importance as a port.
Since 1988, Patara excavations still continues. There are many to discover and see. Ancient oracles, castles, theaters and temples are waiting for visitors.
Nature's Gift: Patara Beach
Patara beach is the longest beach in Turkey with its 18 kilometers length. The beach is well protected and nature is unique in the area around the beach. With the help of ancient ruins, Patara was able to escape from the development and buildings.
Patara Beach is an important place and hides many different treasures around it. It is the home of the Loggerhead turtles, which is a protected species. The beach was home of these turtles for almost 50 million years.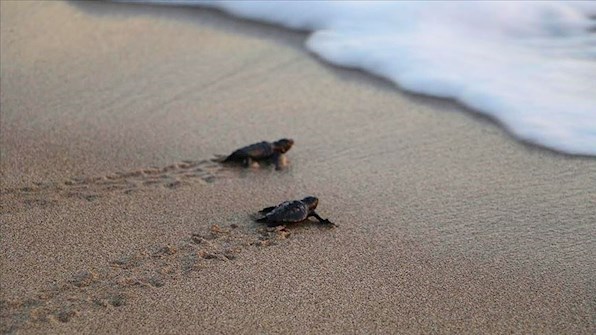 This magnificent piece of nature is home of different flower species too. A lily which is called "Sand Lily" grows naturally in the soils of Patara Beach. This flower is unique to the area and of course under the protection because of the risk of extinction.
What to do at Patara, Turkey?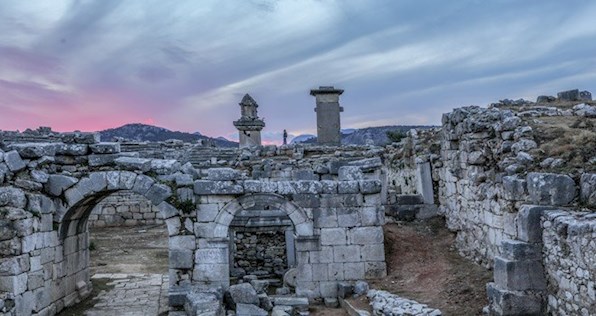 During your visit to Patara, Turkey, you must see the ruins of the ancient city. You may also want to visit the ancient city of Xanthos which is closer to the Patara ruins. The ancient city has a magnificent sight, so don't forget to take your camera with you. Both of the cities have a very deep history, if you enjoy seeing and examining the artifacts of civilizations, you will definitely love Patara!
Along with the history, sun and turquoise waters of the Mediterranean sea awaits you in there. The beach is covered with sands and usually calm and tranquil. The atmosphere of the area is fascinating, especially if you are looking for a place of peace.
Patara has escaped from development and settlements for many years, that makes this place unique and different. There are a few shops that you can rent sunbed and umbrella for the day, or you can just lay on the sand by yourself.
In Patara, you are not only limited with the sea and history. If you are interested in wildlife, you can rent or buy binoculars to observe unique birds that are flying around the area. Rare creatures like Bitterns, Marsh Harriers and Glossy Ibis are observable in Patara.
The Lycian Way Waits For You

You have another unique option that deserves a whole heading to mention. Ancient Patara was a city of trade and this trait created a great walking trail for centuries. There is a 485 kilometers long walking trail called "The Lycian Way" is waiting for you to explore. This point of interest is a gem for trekking fans and people all around the world.
If you have time and enough condition to complete this track, you will see the ancient history of Mediterranean and Anatolia. Of course, it is not possible to complete this trail in a month or less, but it is exciting and very unique experience for everyone.
For beginners and people with limited time, there are smaller paths on the Lycian Way that you might want to explore. During your visit to Patara, you can join tours and walk in this ancient road for a few hours, see the rich wildlife and ancient wonders, catacombs and other treasures that are hidden among the forest.
Patara is a place of interest for everyone. Nature, history, unique experiences and rich wildlife are present in this magical place. If you are looking for a place that hides ancient beauties of the Mediterranean, Patara is literally the best place!