We know Kalkan with its beaches and spectacular nature but this place also hides a wonderful cuisine that mesmerizes its visitors. The cuisine there has the touch of almost every cuisine of Turkey. You can find great seafoods, Anatolian cuisine, Mediterranean recipes and more all combined in Kalkan. Check out the Kalkan holiday villas for delicious holiday!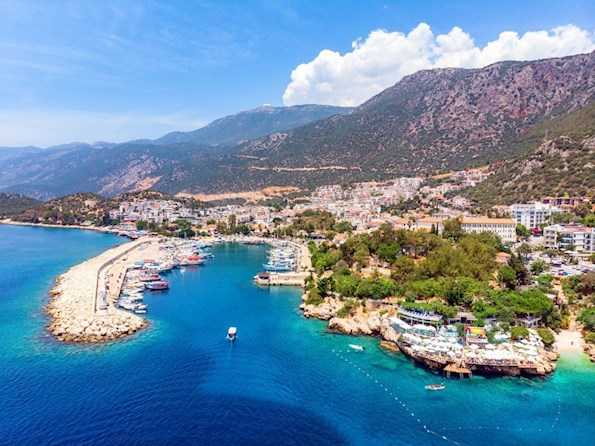 During your visit to this wonderful region, you will also eat wonderful foods that you will never forget! Get ready to discover Kalkan's top ten restaurants and feast like kings!
1- Aubergine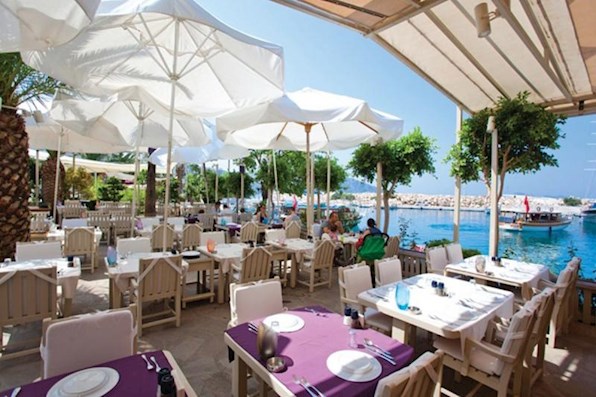 Aubergine is a wonderful restaurant with a spectacular sight. It is located in a place where you can see the best view of Kalkan and enjoy your food while looking into the blue coasts of the area. As you can experience the best view of the area, you will also eat the best foods of Kalkan too.
Aubergine has a rich menu that includes Mediterranean and Anatolian cuisine. They have fresh and daily caught fish in their menus and they are delicious! But the best on the menu is steak. If you are a meat lover, you must try their steak.
Aubergine also offers vegetarian and vegan alternatives in their menus. If you are looking for a romantic night with an unforgettable sight, you must spend an evening there.
2- Salonika 1881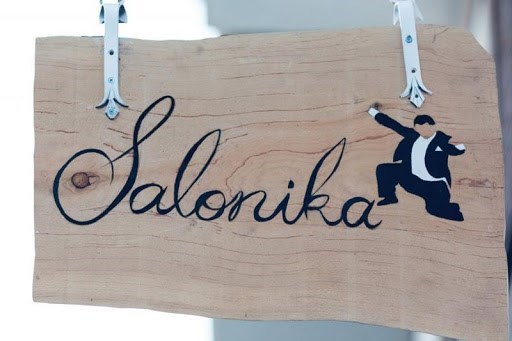 Salonika 1881 is a great place to feel the atmosphere of Kalkan. It has a delicious sea food menu with other alternatives and perfect appetizers, you will definitely lick your fingers at Salonika 1881.
The restaurant doesn't have a spectacular view or a special place to look at but it has a unique and great atmosphere with local music and foods. Their sea foods are caught daily and always served fresh.
If you like to eat fish, you can just pick anything you want on the menu, but we insist you to try shrimps and octopus.
3- Gourmet Terrace Restaurant

Gourmet Terrace Restaurant is a special place with a very rich menu. In this restaurant, you can almost find everything that you are looking for. From Asian cuisine to Mediterranean, you will be fascinated by the variety of their menu.
The restaurant has a spectacular sight and romantic atmosphere. If you are looking for a place that you can use for a romantic and calm dinner, this is the place for you!
The menu is very rich and everything on the menu is delicious, just close your eyes and select something random, you can be sure it will be finger licking delicious!
4- Yelken Cafe Bistro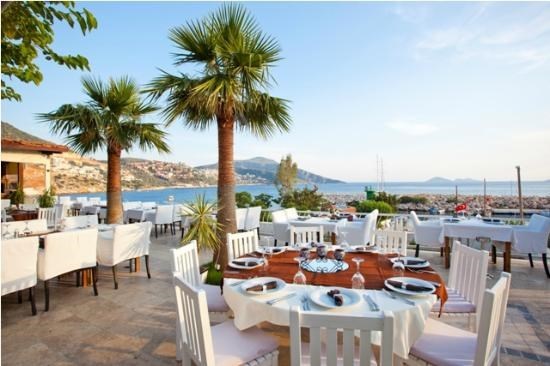 If you are looking for a great burger, this place must be your number one priority. It doesn't have a unique sight or atmosphere but it is absolutely delicious!
Yelken Cafe Bistro is usually calm, so if you are looking for a place to spend your evening in a peaceful, calmful atmosphere, you can go there and enjoy delicious foods. It is not only calm, also romantic so it is good for couples too.
Along with their famous handmade burger, you can try their meat based foods which are literally awesome!
5- Sade Restaurant
Kalkan is a magnificent place and this restaurant shows the magnificence of Kalkan. If you are looking for a place that you can feel privileged, Sade Restaurant is the place that you are looking for.
The restaurant offers a wide menu and everything in this menu is finger licking good. Even their entire menu is really delicious, you should try their cheese steak. If you are not a fan of steak, you can try sea foods that are caught daily and always served fresh.
6- Küçük Ev Restaurant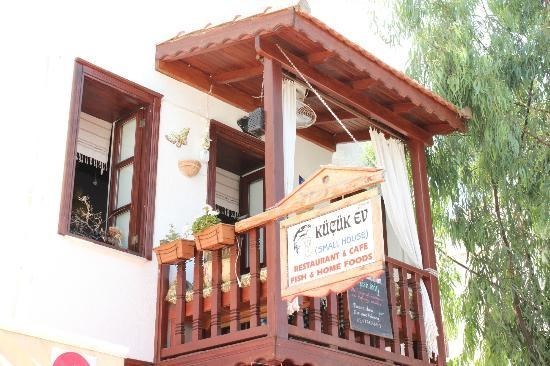 If you are looking for a place where you can eat traditional Kalkan cuisine, Küçük Ev Restaurant is the place that you are looking for. You will love the wide menu of the place and definitely enjoy everything that you are going to see!
"Küçük Ev" means "Small House" in Turkish and this place is a family business. They are offering traditional Kalkan appetizers along with different traditional tastes of Turkish and Mediterranean cuisines.
Everything on their menu is worth a try, but if you are looking for the real deal, you should try their homemade ice cream with plum dressing.
7- Salt and Pepper
Salt and Pepper is an upclass restaurant that is located in the Kalkan harbour. This place has a unique view of the sea and a spectacular menu.
Salt and Pepper offers traditional Turkish and Mediterranean cuisines together on its menu. You can spend a great evening there while watching the boats dangling in the harbour.
The menu of the restaurant is very rich but you must try steak with mushroom dressing and their kebabs. If you are looking for a sea food option, you can try squid and shrimps.
8- Cafe Leon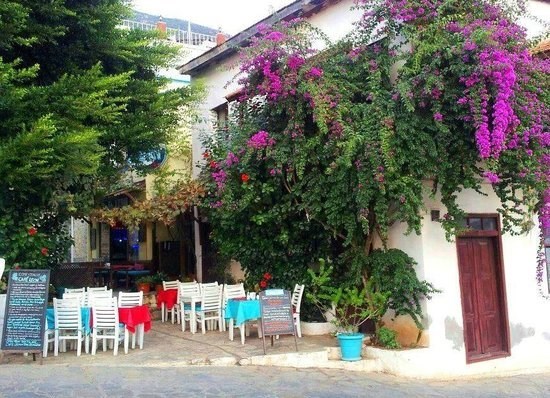 Kalkan is a great place for seafood options as we know but if you are looking for different tastes, you should visit this amazing restaurant. Their menu has sea foods of course, but also offering a wide selection from cuisines all around the world.
They have great avocado burgers and curry chicken. But if you are looking for their best, you should try Shepherd's Pie, which is a traditional British food. If you want to try traditional Turkish cuisine alternatives in their menu, you must go with the "Tire Meatball".
9- Old Town Cafe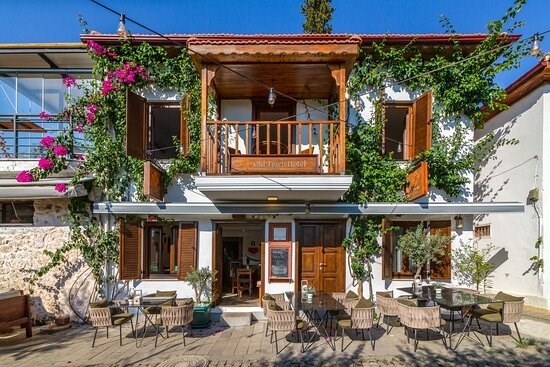 If you are looking for a sweeter alternative or crawling for a good dessert, Old Town Cafe is waiting for you in Kalkan! They are offering fresh pastries and amazing desserts that you will love!
This tiny cafe offers the best coffee of the town along with the delicious cookies, cakes and baked goods. If you want to eat something sweet or drink a really good coffee, Old Town Cafe is the place that you are looking for.
10- Rose Restaurant

Rose Restaurant is a family owned place with an amazing traditional Turkish cuisine menu. They are offering a great menu with a lot of alternatives from Turkish cuisine. If you are a vegetarian your choices will be limited but you will still find good food to try, but if you are a meat lover, you will literally love this place.
Along with different kebabs, you can try every single traditional recipe from the Turkish cuisine. This place is magnificent if you are looking to discover Turkish foods. But, keep in mind before you go, if you are going there for dinner, you should reserve your table before going there, Rose restaurant is very popular, especially in the evenings.